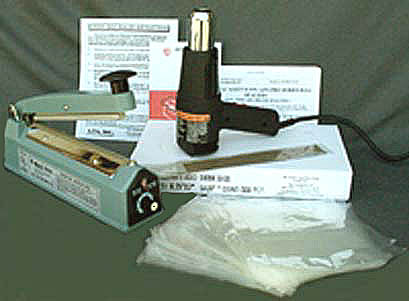 SPECIAL:
SHRINK BAG STARTER KITS
AJM's Shrink Bag Starter Kits are complete systems to begin shrink wrapping your product line. Ideal for small to medium businesses and budding entrepreneurs, our starter kits include 500 shrink bags, a sealer with timer and maintenance kit (PBS-200), a heat gun (HG-1200), and free technical support.
AJM quality tests ALL Sealers, heat guns & bags. We include detailed instructions & an 800# for FREE tech. support should you ever need it.